Monday, September 19, 2011
The Byronbag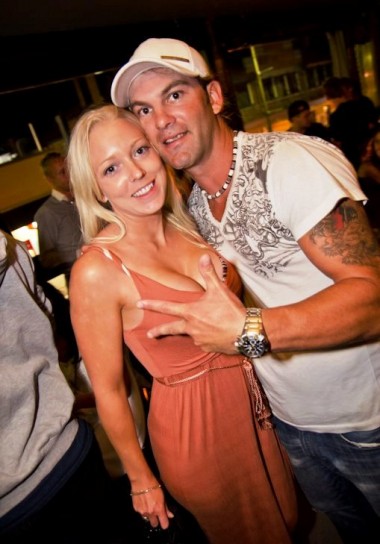 From Byron Bay, Australia, comes this Aussie toolshed and tasty Sheila Hott.
Count up the signifiers, Mates:
Six pound watch.
Stupid shirt.
Half-finished garish tatt.
Glazed expression.
And sweet, sweet, Sheila, with the giggly breasteses, who's never been on a plane and is very uneasy around Aborigones.
Yet more depressing evidence of the global spread of the Grieco Plague.