Thursday, September 22, 2011
Welcome to the Skin Show, Ladies of the Westchester Garden Club!!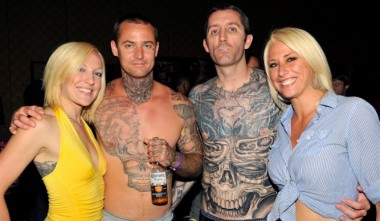 Note to future generations: Giant skull chest tattoos may not be a good life choice. No, not even if they incorporate the nipples into their design leitmotif.
Note to self: Never grip a Corona like you're milking a deer.
Note to Hot Mom Besties Sophie and Franny: You should probably rethink your divorces and go back home to your kids. They miss you.