Tuesday, October 25, 2011
Ask DB1: "Ironic" Tees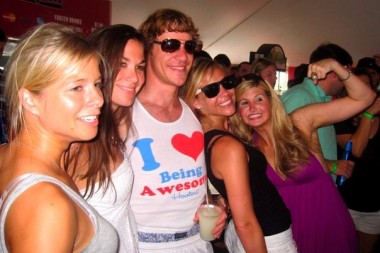 ———–
Hey Boss,
Do you think the whole "ironic" T-shirt thing is douche?
I mean like 25 year olds wearing Led Zepplin or Ramones shirts or these same a-holes wearing Reeses peanut butter Cup shirts or Luck Charms shirts.
Now I realize that some of them may actually like these bands or foods but I can't help but laugh my ass off when one of these gherkin yodelers can't name one song from the band or tell you that their mommy wouldn't let them eat sweets when they were young. Should we include this in douche behavior?
Best,
– Doc Bunsen

——-
Irony, in and of itself, is not douchey, or else Letterman would be called 'bag.
However, herpsterism is.