Monday, October 3, 2011
Bad Tatts Maru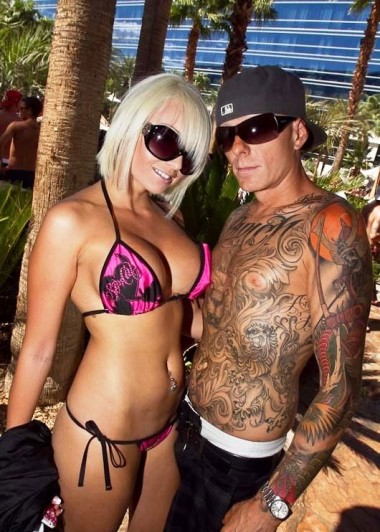 We've seen so many garish douchetatts on shiny, douchey douchebros over the past few months that it's losing its ability to shock.
Yet in presence of Sultry New Wave Naomi, Bad Tatts Maru, not to be confused with 'Bag Bats Maru, reminds us, yet again, of just how douchey it is to cover your body with tatts and think it makes you an individual.
Store bought rebellion inscribed upon the skin doesn't make you interesting, guy. Try speaking. Better yet, don't.
Mmm…. Naomi. Pure of ivory flesh and taut sucklebottom. I would nibble atop your grandmother's doilies until the Rugaleh went stale.