Tuesday, October 18, 2011
Breaking: Someone Named Brenda Song Gets Engaged to Some Herpster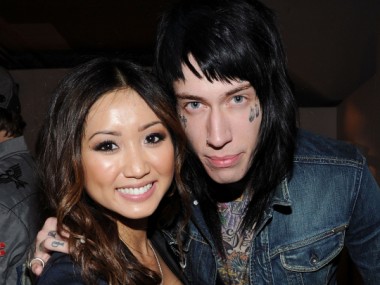 ehcuodouche writes in with news of barely legal Asian Hott Brenda Song getting engaged to Billy Ray Jr. or something:
———–
A sad day for me, as uberhott Asian goddess Brenda Song has gotten engaged to an uberdouche Cyrus spawn…apparently because he knocked her up. I blame Disney. Nothing else can explain how such a sweet young woman can so embarrass her ancestors. Attached is a pic of the "herpy" couple.
————-
I don't know who any of these people are, but I do know they are silly people. And that if L.A. Radio plays "Pumped Up Kicks" one more time, I'll set Silverlake on fire.