Sunday, October 9, 2011
Comment of the Week: Troy Tempest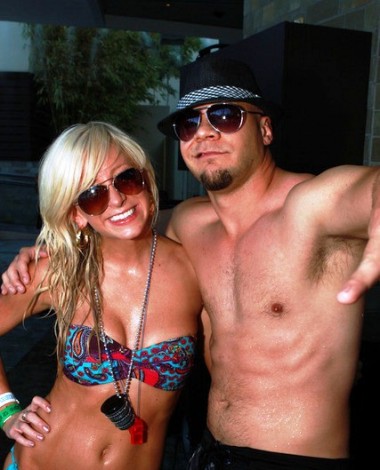 No Sunday clip this week. Instead, since I didn't post yesterday, instead atoning for lusting after so many suckle thighs, we'll do our Comment of the Week today.
And the award goes to HCwDB's own legendary talking puppet Troy Tempest, who wins the coveted HCwDB of the Week with this explanation of the rising Herpster phenomenon via some classic Ron Howardism:
——–
This is actually Nashian math in practice. It's like this: You have, say, 5 women. 4 are average to attractive in appearance brunettes. 1 is a stunning magma hot blonde. 5 guys go to the bar where these 5 women are. If all 5 men chase the blonde, only 1 comes away in victory, and the others get to meet the less than happy brunettes who know they're second tier.
It is much more useful to focus on one of the brunettes. The odds of success are higher as everyone competes over the blonde. Furthermore, the blonde is non-plussed by your attention – she's used to being adored. So, by focussing on a brunette, you have not only a greater odds of success, but also a stronger bond and alliance.
Now, here we have The Herspter and his Wingman. The wingman knows that all the trashy babes gravitate to the Herspter like moths to a flame. The Wingman doesn't get the fakey librarian hott or her kinky role playing sex games. He DOES get the brunette with the mighty fine rack.
Herpster is the kind of oaf who "goes for the blonde". He doesn't always succeed, but when he gets tail, it is high quality kink. However, his hook ups are short term and empty. Wingman here will be pounding the well racked brunette for quite a while and will gain from the experience. This is how secondary / B-list status members use A-List status members in their own pursuit of tail.
————-
I would've used the Gung Ho analogy, otherwise known as the "Long Duck Dong" rule, but otherwise excellent work.