Friday, October 14, 2011
Friday Haiku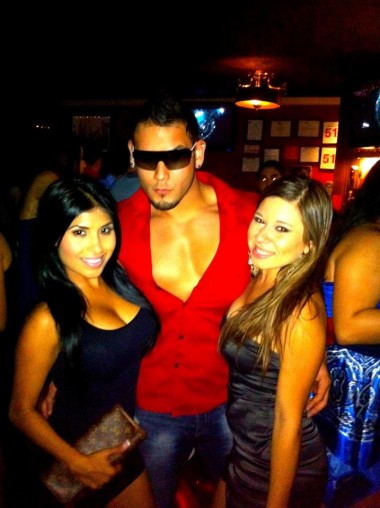 The blouse parted wide,
To display gorgeous bronzed breasts;
Hers aren't bad either…
Kettlehead returns
With Waxy McBrow's Rachelle
Time to kill myself.
— Mr. Scrotato Head
El Rico Suavé,
Blouse-busting hero for the
juiced up pendehoes.
— The Dude
Now there's quite a shelf!
Their protrusion defies all.
I mean physics laws.
— Franklyn DealorNo Doucheifelt
Youngest of the clan,
Kunty Kardashian is
Video ready.
— The Reverend Chad Kroeger
"Why are you grabbing
me," says Kate. "And since when do
Valets wear D-necks?"
— Sergeant Scrote Stain