Friday, October 21, 2011
Friday Haiku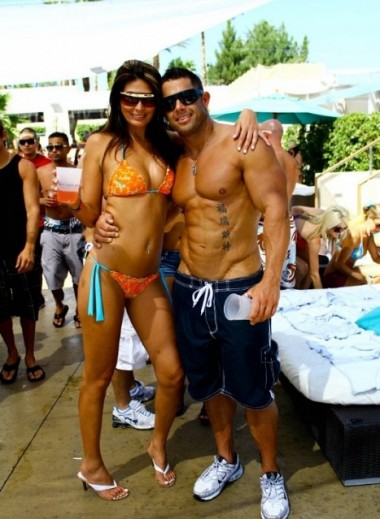 "Hi! We are your hosts!
Welcome to Abs n' Crabs, Sir;
Care to see our groins?"
Muscle Man's tattoo
Reads, "Please help pull up my pants"
Peg pees down own leg
— saulgoode42
Stumpy likes his groin
Bleeth wants some cock action now!
Looks in her own pants.
— The Reverend Chad Kroeger
Amir runs from scene
Allergic reaction to
Preparation H
— Vin Douchal
The Groin Shave Reveal
Combined with Short Man's Syndrome
Results in Douchebag
— DoucheyWallnuts
Phallus barely hid,
Nipples weep in Mandarin
For the shame of man
— Ponderonymous
She finds the meaning
of "Ancient Chinese Secret"
he has no penis.
— Medusa Oblongata
Were his legs shrunk by
'roids or Preparation H?
Brain's still water-logged.
— Wheezer