Friday, October 28, 2011
Friday Haiku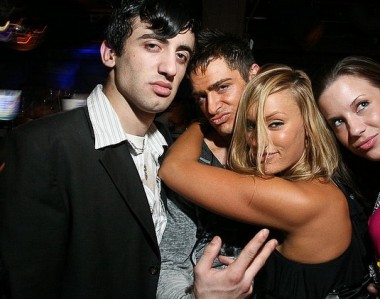 "How for show, Yankee???
Two een steenk, I sheet my pants;
Feef-teen rubles, pleeze…"
Blondie tribute band
Cannot sing the song 'Rapture'
Creates depression.
— Franklyn DealorNo Doucheifelt
Wiktor and Ivan
Hustlers with nothing to sell
Except their sisters
— saulgoode42
don't move hair from eyes
you'll see your arms are around
duckface a l'orange
— Douche Springsteen
Vodka, abortions
Despair, depression, Roofies
Russian Douchebags Rule!
— DoucheyWallnuts
Hey, Amërïkä
Comrade Krüschëv's words ring true:
"We will bury you!"
— Hermit
Blondie holds on tight
Ivan and Boris are set
Roofies break girls' will
— THEONETRUEDOUCHE
When Nadja downs her
Fifty-eighth vodka and pukes
Levity breaks out.
— The Reverend Chad Kroeger