Friday, October 7, 2011
Friday Thoughts and Links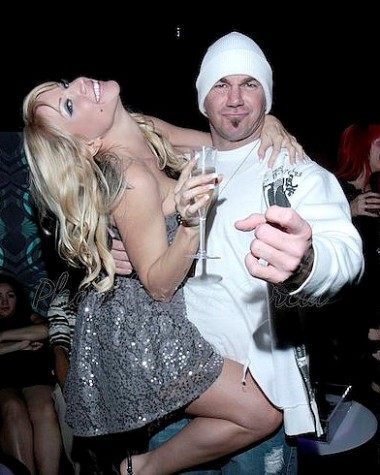 As your humble narrator reflects on his past year of sins, and prepares to spend a day without HoHos nor Night Train, I consider where HCwDB will go in the new year.
Whither HCwDB? My love for this site and its readers, and my deep pleasure in mocking thousands of arrogant and narcissistic choadwanks and lusting after their ill deserved hottquisitions, continues.
But whereto and wherefore?
After the 2011 Douchie Awards, I may turn this site into a more generalized and random reflection of my thoughts on life, pop culture, post-structuralism and other assorted things. Or maybe we finally let some readers join the mainpage as regular contributors.
Lots to figure out. But the site will most certainly continue. That I promise.
But for now, I atone. My many sins include far too frequent starings at the firmness of May's perfect suckle thigh, Sweaty Sally.
But is that really a sin? If G-d hadn't wanted me to look, he wouldn't have produced such spectatular suckle gnaw.
Here's your Links:
Your HCwDB DVD Pick of the Week: "You can't compete? Are you kidding? You're Chris Brander. You're Hollywood, you date models! He's Jersey, he skis in his jeans. It's Dinkleman. It's Dusty Dinkleman!"
Nearly forgotten 2010 HCwDB of the Year winning douchebag Stackhouse starts up his own business venture. Hmm. Where's my left-handed Jew lawyer when I need him.
Why Stackhouse likes to eat at McDonalds.
For my New England readers, a moment of silence for the late, great Friendly's Restaurant. My Dad took me there for ice-cream after every screening of "The Empire Strikes Back" I dragged him to (approximately nine).
I'm currently obsessed with weird Japanese children's commercials with facist undertones.
While I'd almost forgotten about her, apparently Lindsey Something or Other has been out whoring it up with the lost Wilson brother, Douchus Wilson.
Some pseudo-intellectuals on a blog try to deconstruct the post-structuralist signifiers of HCwDB's critique of pure reason. Fail to reference boobies.
The great Bill Hicks in a clip from The Dennis Miller show. I can't tell which is more tragic, that Bill Hicks died or that Dennis Miller lived.
When monkeys save puppies, there is always hope.
But you are not here for monkeys saving puppies. Well, actually, you probably are. But here's some Pear:
And that's about as good a lineup of links as it gets around here. Hike!