Monday, October 17, 2011
HCwDB of the Month
The 2011 Douchies are only a few Months away. You know what to do. Bring it.
HCwDB of the Month Finalist #1: The Lancelot Boyz and Hott PTA Mom Vanessa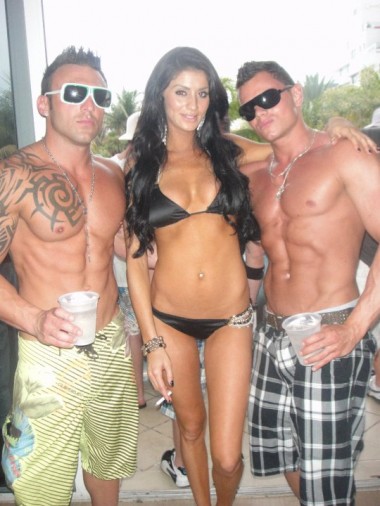 With a late-week run of pics, including Lancelot Boy Melvin and Stephanie, a Classic 'Bag Sandwich on Laurie, and once again Bothering Vanessa and her Bestie in a Room Full of Bros, The Lancelot Boyz bring crypto-gay Bassian wankery to the game.
Hott PTA mom Stephanie has one of the confusing old/young Portrait of Dorian Grey things going, which only makes her hotter.
Is she 20? The body says yes.
Is she 35 and drives a minivan to soccer practice on Saturdays? The face says maybe.
Together, a swirling vortex of hottness.
In presence of Lancelot Boyzery, a solid alchemic wrongness and a strong favorite for the Monthly.
But we're just gettin' started.
HCwDB of the Month Finalist #2: HCwDB of the Week: Tommy Pak, Giggle Ladies with Daddy Issues, and the Hand of the Collective Unconscious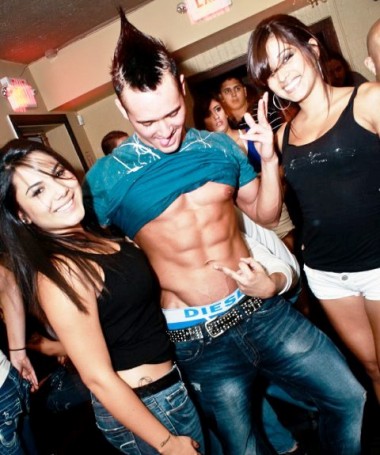 Giggle Ladies With Daddy Issues, especially of the barely legal kind, are the kind most in need of saving.
Here we see Maria and Consuela, sisters still pissed off at dad for the move to the States.
So they get back at him.
By allowing butt fondle from a heaping douchenugget like Tommy Pak.
And lets not forget Guggenheim Art worthy "Hand of the Collective Unconscious," rendering the entire pic a modernist synthesis between Pop Art and Outsider Art in the Brechtian mode.
But enough to win the Monthly?
Two more to go:
HCwDB of the Month Finalist #3: DJ Froholio and Hangin' On Kaylie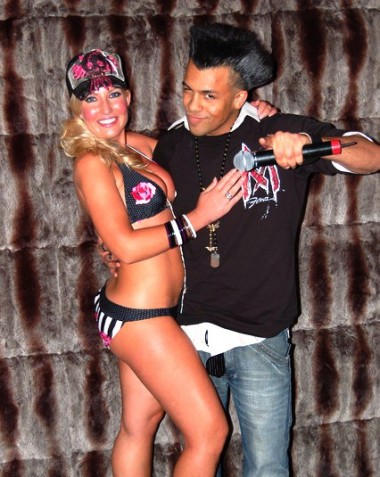 Froholio and Kaylie won in a week weak. Or weak week.
I knew that loose was too noose.
The kids today wouldn't even get that reference.
But I digress.
Froholio has the stupid head. Is Paid-to-Pose DJ asshollickery.
And Kaylie is tasty, even as she holds on to 16 as long as she can.
Changes come around real soon… okay fine, so maybe my references are dated. Whaddaya want? All the young kids with the pumped up kicks?
HCwDB of the Month Finalist #4: The Herpster and Librarian Laura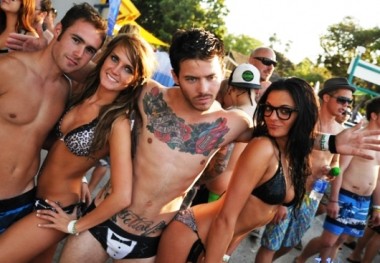 Herpster.
Librarian Laura butt.
Together, they synthesize coagulated poo.
Herspter's vacant stare and tuxedo crotch innovated an entire new sub-species of douche mock. The fact the wrongness of his presence is counterpointed by the normalcy of Good Guy Ron, getting lucky with Dancer Marie, even more strongly sets the anal pucker of Herpsterism as noteworthy and distinct.
It burns. And is our final coupling up for the contest.
One of these four couplings is most toxic, and deserves to be called "HCwDB of the Month."
But which?
I need your vote.
Tell me, in the comments thread, which pic most keeps the hot side hott and the douchey side douchey.
Vote now.