Wednesday, October 12, 2011
Heterosexual Bob Wears Mesh To the Pool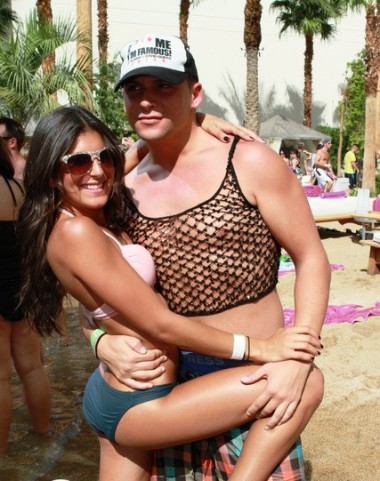 Between the mesh doily outerwear and the "F*** Me I'm Famous" hat, State School Kathie knows that she's in the presence of greatness.
At least until Monday morning.
Because those flapjacks won't flip themselves onto the Rutti Tutti Fresh and Frutty breakfast plate without able bodied assistance.
Still, the lack of garish tattoos on this couple is laudatory, but also startling and frightening.
What alternate universe time vortex did I pee into?