Tuesday, October 25, 2011
It's a Hard Knock Life for DJ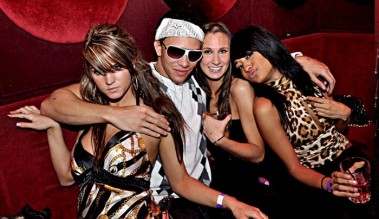 Ever think about what it's like to be a celebrity D.J?
One minute you're cranking up the iTunes pre-set playlist and pretending to do things with record players on a stage over thousands of sweaty state-school giggle hotties with limited vocabulary and sweaty poochle thighs.
The next, you're selling your sphincter for crack beads and vending machine hot pockets outside a boarded up Woolworths off Interstate 5 and hoping there's a sale on Cup O' Soup at the local Big Lots.
And the painted ponies go up and down…