Tuesday, October 4, 2011
Mack the Nozzle: Still Nozzling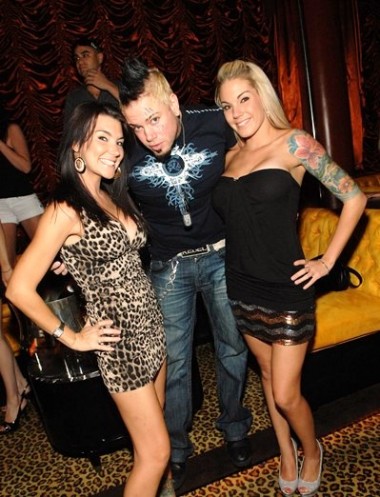 2009 HCwDB of the Year Finalist and heaping serving of prime-time douchebaggery, Mack the Nozzle, is still out there.
Still with job-killing facial tatts.
Happily, The Mack is no longer posing with the gorgeous and transcendant Francine. Ode to Francine by Vin Douchal sums it up.
Methinks it's time to induct The Nozzle into our hallowed Hall of Scrote. Clearly one of the most epic runs of douchebaggery in presence of hot chicks we've seen in the history of the site. When I get off my ass to do some HTML'n around here, I'll toss his sorry ass into where it belongs.