Monday, October 17, 2011
Marty Moocow and Frisky Marissa Voted in the HCwDB of the Month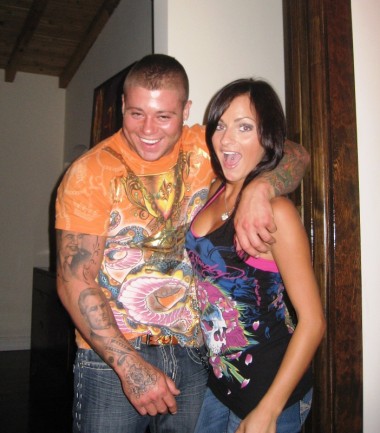 Still smarting after losing the HCwDB of the Week, and by smarting I mean stupiding, Marty Moocow and Frisky Marissa decided to be good sports, and by good sports I mean garish blights on a collapsing culture, and stop by to vote in the HCwDB of the Month.
And if you think that's a run-on sentence, try reading McSweeneys sometime.
Or better yet, don't.
However I'm pleased to see a tattoo of noted mathematician and influential computer theorist Alan Turing on Marty Moocow's forearm. Respek.