Tuesday, October 4, 2011
Pop Quiz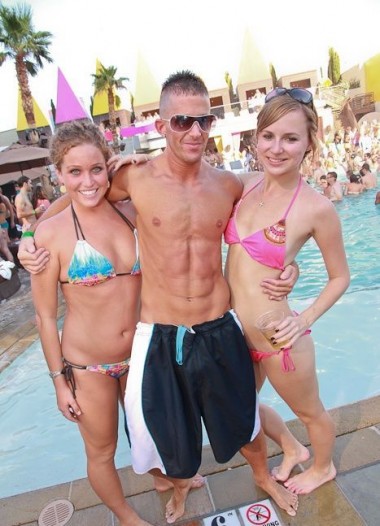 When framing up a pic of standard creepy HCwDB poolbaggery through the lens of your camera, do you:
A. Snap the pic quickly and head for the Lobster Shack
B. Wonder if Becky might put out behind the poolhouse if you buy her a bucket of Bud Light Lime
C. Decide not to tell the girls about Aging Ron's recent herpes result
D. Make sure the pink triangular tower in the background is coming directly out of Stephanie's head
Answer now.