Tuesday, October 11, 2011
Reader Mail: Sara Submits a Followup Bagtag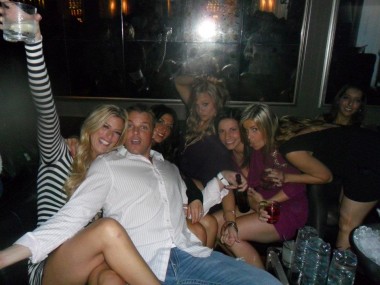 Sara writes in with an update:
—
Subject: No twin, still a douche
My friend shared the link to this douche's debut with his twin on your site over 3 years ago.
He was recently back in town flying solo. This photo goes to show his douchery is truly genetic. You can't teach a pose like this…

——-
Lets skip over the generibag and talk about your friends, Sara. Perhaps this is forward of me, but perchance you and your besties are willing to share with me a ritual purging in a collective chocolate sauce sauna with portable shakeweights installed in rhythmic intervals ? I pooch all your friends on their thighs, and then whimper for a cookie in an abandoned laundromat on Avenue C.