Thursday, October 27, 2011
Reader Mail: The Tattoo=Autobag Conundrum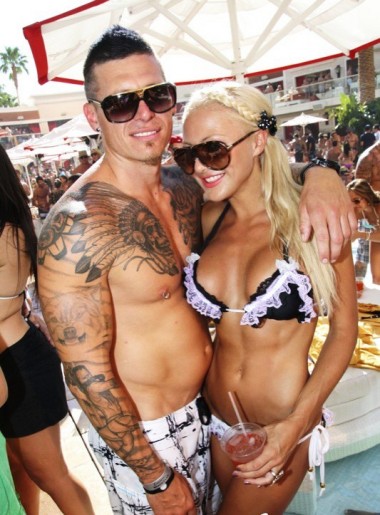 Douche Slapper writes in with another question of sleeve tatt as audodouchery:
—–
Dear DB1,
I have been enjoying the mock for a long time (2008ish) and I have noticed that over time, multiple tattoos, or a sleeve in the parlance of our time, has begun to move into the realm of autodouche.
Is this true in all cases?
I ask only because I myself am very heavily tattoo, but I exhibit no other signs of doucheness.
I have been married, faithfully, for 5 years, have two boys, rarely if ever attend bars (for fear I will start punching random fruity drinks out of hands), and don't pay attention to my hair style, tan line, etc. What are your thoughts, almighty DB1?
-Douche Slapper
—–
The debate continues. However you do make a good point, D.S., as we now live in a world where those with many-tatts far outnumber those with the few, or the none. 'Bag markers, as we've learned, are a cumulative effect. However, while sleeve tatts remain autobag in the visual realm, and we cannot exempt this, I will allow for other real-world factors, like not showing them in annoying ways to nearby cameras, to mitigate such rulings.