Monday, October 10, 2011
Sandy Continues to Choose Poorly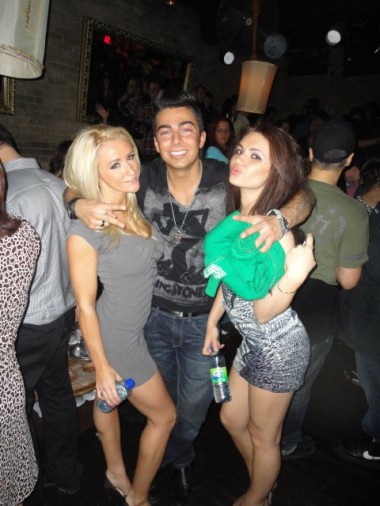 Speaking of Hott Sandy, seen previously with classic HCwDB uberlegend, The Crustacean, here she is posing with her bestie, Kelly, and Standard Douchpuck, Johnny Dumguy.
Making the exact same head tilt for the pic.
Note to ladies: I know you've worked on the perfect camera angle for months in the bathroom mirror, but when all your Facebook pics look exactly the same, your hottness is mitigated by a crepy Xeroxian mimetic echo of reproductive unoriginality. Thus, your essence is lost. And Walter Benjamin is not amused.