Wednesday, October 5, 2011
The Herpster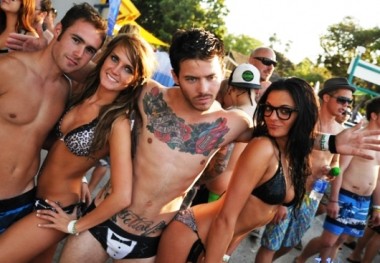 Somewhere in a land of stupid hatts and coffee houses, the hipster and the douchebag mated to produce… the Herpster.
Part asswipe. Part semi-employed computer programmer.
The Herpster is a hybrid technology in the worst sense of pollutant producing toxins.
With tuxedo crotch, Ed Hardy Tattoo, and ironic distance expression, Henry Herpster bothers delightful Librarian Laura for our retchification.
And so I note the Darwinian development of 'baggery. And poke Librarian Laura's upper thigh area with a q-tip while she's ordering a cosmo.