Tuesday, October 18, 2011
Todd and Lenny in "Of Mice and 'Bags"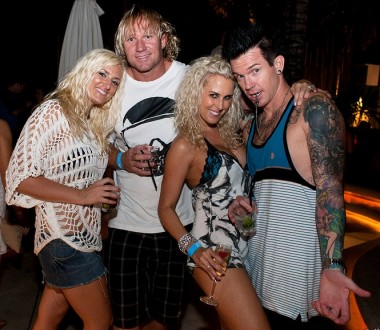 We live in a crazy world, my friends. A crazy world.
But no matter how silly it gets out there, you can always come here.
To HCwDB.
To marvel at Douchey Todd, he of the dress/shirt and awfultatts, and his lunkhead half-wit, Lenny.
All they want to do is "live off the hotts o' the clubland."
Yeah, it's a pretty half-assed literary reference for early on a Tuesday. But what are ya gonna do. Your humble narrator's in a grouchy-ass mood. Hollywood is filled with the stupid.