Wednesday, November 16, 2011
Band Promoter Douchebag Petey Is Not Really With The Band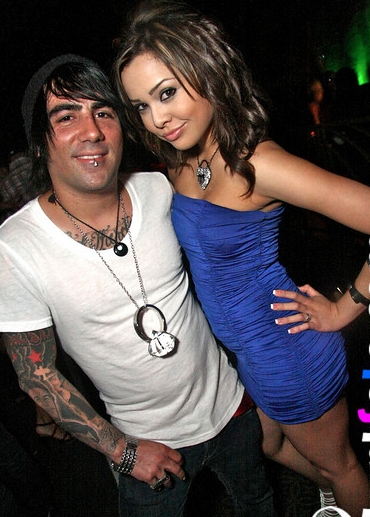 Unfortunately for Barely Legal Bonnie, that epiphany will come tomorrow morning, when Petey's necklace turns back into a cow's ear.
Yikes. Count up DBP's adouchrements and give credit for sheer variety of choadosity. Like the double ring on the third and fourth fingers. A massive real world 'bag tag here.
And for the ladies to note, let Barely Legal Bonnie prove that size of mamm has no bearing on hottness of suckle thigh. She is KFC leg chomp butter biscuit gnaw.