Friday, November 4, 2011
Friday Haiku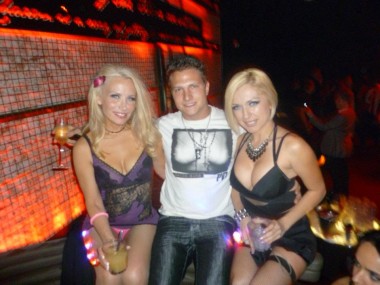 Ladies Love Larry;
His shirt emblazoned with his taint,
Balls a'dangling!
A study in poor taste
his shirt and the girls' outfits
'Hookers with Stupid'
— idfma
triangle of poon
T-shirt of unholy taint
chlamydia burns
— SonnyChibaChoad
So Anne Coulter, Rick
Sanchez and Dana Perino
Walk into a bar…
— The Reverend Chad Kroeger
For him, Viagra
For them, some Estrogen pills
Welcome to the Pharm.
— Wedgie
Forty Somethings;
Fake tits and stool softener
Occupy Vegas!
— Mandouchian Candidate
"look inside my chest,
there lies the beating heart of
a hermaphrodite"
— creature
The bleeths are so old
They were Sinatra groupies
Douchie, douchie, doo
— Doucheywallnuts
Friday Haiku sucks
Only regs haikus posted
Darksock has nepos
— lurker_douche
I pick funny ones
To adorn the front page, dude.
You're the exception.