Friday, November 11, 2011
Friday Haiku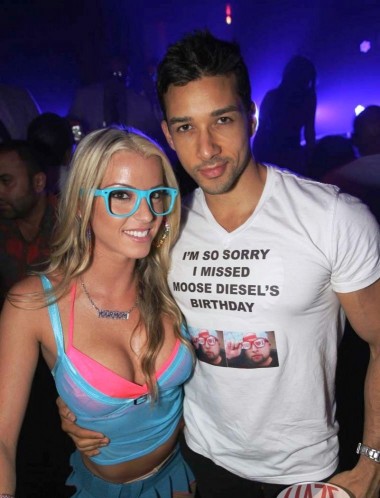 For her big ol' rack
I would bail on Moose as well;
"Clean-up on Aisle Boobs…"
A Your Mom Necklace
Hovering over those boobs
Means Gogurt target.
— Mandouchian Candidate
I, too, am sorry
Sorry I can see your face
Moose Diesel's boyfriend.
— Wedgie
No worries; he'll be
swilling "Moose Diesel" later
with other broheims
— Wheezer
Her boobs are so hot
They can fog up the glasses
On douchebag's shirt
— ehcuodouche
A "Your Mom" necklace?
Who wants to think of their mom
When making yogurt?
— Mr. Scrotato Head