Friday, November 25, 2011
Thanksgiving Friday Haiku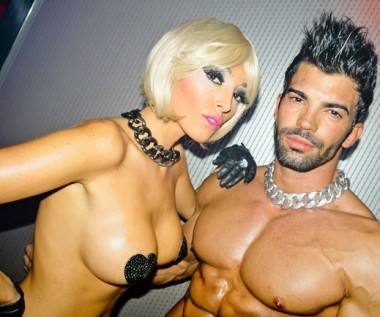 Damn…DB1 must've been saving this treat up all year.  Hmmmm…..how about:
"Swing with us, RevChad…"
Next morning he wakes with a
Carrot in his butt.
or, this could simply be break time on the movie set of:
"Dr. Buttlove, or,"
How I Learned To Stop Clenching
and Love the Plug"
Let's see what you got, you turkey-bloated Nepos…
Preparation H
On his abs, but after "her"?
On his bleeding bung**
— Ich verstehe sie ist heiß
** – "Bleeding Bung = great band name    -D.S.
A "Douchebag 300,
Strange sensation in my pants,
I love perky boobs.
— Bag A
Her tits never move
Since the gyroscope was put
In her monkey hole.
— The Reverend Chad Kroeger
Those are not pasties.
That's deadly Black Nip Disease.
They'll both be dead soon.
— Mr. White
Free range breasts ride high
whilst hope for humanity
is brought down to nigh
— Morbo
the newest villians
in the next DarkKnight saga
Dongtastic Duo
— creature