Friday, November 18, 2011
Friday Thoughts and Links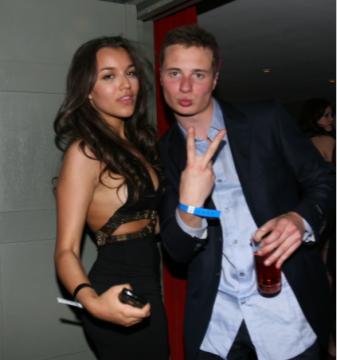 There is much about vaginal peace signs by Boris Russinsky hitting on Russian Poverty Model Hott that rankles the heart of a poet.
I'm not that poet. His name is Tim. He lives down the street and smells like patchouli and rice cakes.
I have little to offer in the ways of wisdom on this Friday in Los Angeles, other than the advice of the great Olympian Carl Lewis:
"I like hurdles."
Here's your links
Your HCwDB DVD Pick of the Week: "Why am I talking to you? You're not a man, you're a cat! Go back to your feline world!"
Yoga for Bros? "Broga?" In my hometown of Boston? For shame, Beantown. For shame.
Turkish Hottness. Like strong coffee and emancipated Islam.
What movie am I most excited to see this Holiday Season? Sandsharks. "Because your party isn't on the sand. It's on ice." (no idea what that means)
Somewhere in Raveland America,… the kids aren't all right.
Mila Kunis's Semitic Russian hottness proves the folly of the nativist reactionary anti-Trotsky pogroms of the early 20th Century.
Can boobs ever be too large? Uhm… okay, yes.
But you are not here for grotesque mammaries. You are here for Pear:
Because coy pouting is also a form of pre-coitus.
And on that lameass pun, I crack a bottle of Mad Dog and scratch myself obliquely.