Monday, November 21, 2011
HCwDB of the Week: Band Promoter Petey and Barely Legal Bonnie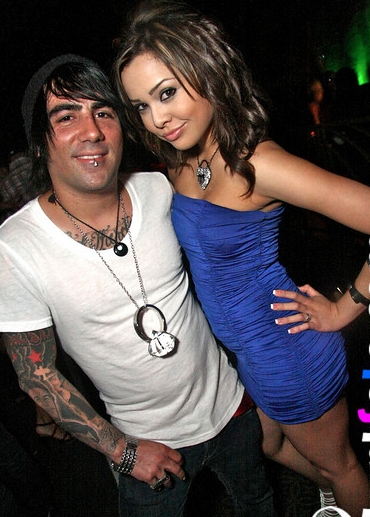 Beating out the hottness of Tiny Dancer Maria was no easy task, but Fratpud Juan just wasn't douchey enough.
Band Promoter Petey, on the other hand, is a cavalanche (cavalcade + avalanche) of douchuous signifiers and toxic mockworthines.
And let's not forget to give Barely Legal Bonnie her due.
She is melting cotton candy summer popsicle on a penguin slap hott.
Last week had Mike and Mandy from high school, Marty Trainwreck (with heinous tattoo chin fung innovation) and the tasty Persian Giggle Kelly with Zebra Tony.
That's a lotta doucheballs.
And lets not forget the site's new mascot: Douchepug.
But the decision's been made by my drunk ass as we prepare for the last Monthly before the 2011 Douchies kick off.
And this be #3 of #4.
Now… microwavable oatmeal.