Wednesday, November 9, 2011
Honorary Douchebag of the Month: Brett Ratner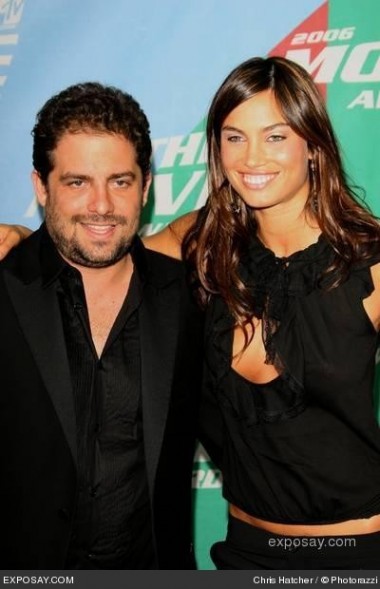 For those who are fans of cinema, you probably haven't heard of Brett Ratner.
Ratner directs blobby things of image and sound that I prefer to call "Poovies." Semicoherent rabbles of mediocrity that glow with the shameful spectacle of money polished by rat turd.
This rank preening choad of Hollywood obsequiousness and spineless studio hackery was fired from directing the Oscars yesterday for proving his douchebag status by quoting Shakepespeare when he said "rehearsing is for fags."
Lame fratboy machismo, even buried under a mountain of undeserved Hollywood cash, can't diminsh the stench of Axe bodyspray and empty cans of Four Loko in the back of a limo covered with various sundry body fluids.
Here's to you, Ratnerbag.
Now go screw up a remake of "80s Box Office Hit #43."
And in honor of Family Circus creator Bil Keane having died today, here's a rant I ranted from back in 2007 that I'm particularly proud of: Why Jeffy is 'Bag. Back in the stone age when mocking douchebag culture was just something I did on my blog.