Sunday, November 6, 2011
Reason #34 Why Killing Yourself May Be a Viable Response to Contemporary Culture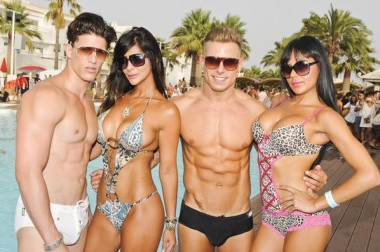 Exiting this world rather than continuing to contemplate this pic's existence as evidentiary proof of Godless nihilism is, when you think about it, a perfectly rational response.
No, I'm not serious, little Timmy reading HCwDB on his Dad's computer. Put down the rat poison. I'm sorry Billy gives you nuggies on the playground. It's sure to get better. Well, probably not. But hey, Lucky Charms is on sale at Ralphs.
Too depressing?
I'm gonna go eat a Cinnebon.