Thursday, November 17, 2011
Silk Yankee Caps Are Not A Sign of Class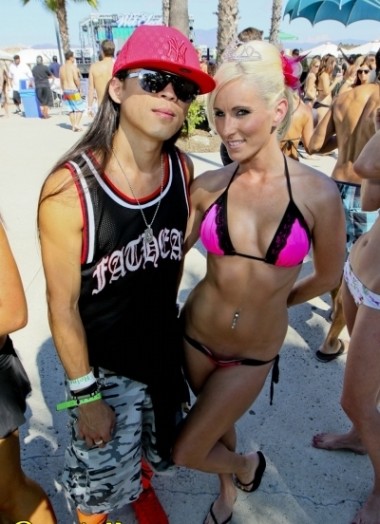 Perhaps we've become desensitized to just how odious D.J. iPod culture has ravaged our civilization like rampaging crypto-gay gladiator movies released on 11/11/11.
D.J. Assmunch wastes his salad years chasing ephemera under the rubric of accomplishment. Loud lights and noises as a substitute for thought.
Amanda pumps up and tones out, but rock solid abs eventually fade. What's left?
Time, like the honey badger, don't give a shit.
I'mma get a coffee.