Thursday, December 15, 2011
Douchiest Creature From Ancient Greek Myth: Poppa Squatter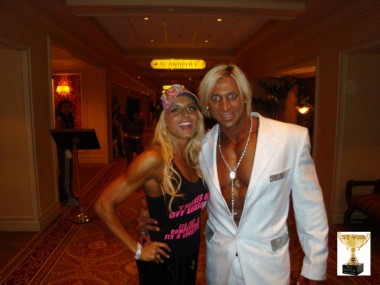 Jacques Doucheteau hands out the award.
————-
Sing, goddess, the anger of Pelius' poo and its devastation, which put pains thousandfold upon the Americans, hurled in their multitudes to the gym of Hades weak souls of 'bags, but gave their bodies to be the delicate fisting of dogs, of all birds, and the will of Xenu was accomplished since that time when the first there stood in division of posturing Atreus' fecal impaction the lord of poo and malodorous Poppa Squatter.
Legend proclaims that King Douchuous the IV had married a cloud, mistaking it for the goddess Francine. Xenu had created the cloud to test the undoucheliness of the brah king who wanted to carry off Francine. King Douchuous was severely punished for his inscrotumence, and was condemned to frolic about forever in the underworld, tied to a flaming Ford Focus.
But his offspring, the hideous Poppa Squatter who came tumbling from the cloud, remained on earth as a scourge to the mortals. For Poppa Squatter is a Manotaur, wild and vulgar and not honoring any of the gods. Half human, and half beast, as cunning as a wild man with substandard intellect and as savage as an untamed wild…beast, or something. Either way, he had inherited the worst dispositions of both, and negative six percent body fat.
The Manotaur lived without law and order, stormed over the fields and tanning salons, trampled crops and the Wednesday club happy hour crowd, carried off the farmers wives; daughters; and whey protein supplements, and ate raw egg whites blended in a low carb shake with spirulina and creatine. Finding solace dwelling at the center of the Glendale labyrinth, Poppa Squatter compels unwitting heros seeking quest to his lair, only to be crushed twixt his greased and hairless glutes like reps in his 300 lb Hack squats.
One mustn't forget his concubine, Tendon Tina, who is referred to in Dante's Inferno, an insufferable Harpy with the face and breasts of a sumptuous woman, but the body of a carnivorous raptor:
Inside here nest the repugnant Harpies

Who chased the Trojans from the Strophades

With foul prophecies of the coming poo.
They have beastly orange appendages, human necks and faces,

Feet with claws, and crab-like oiled bellies;

They shriek laments from up in the strange trees.
And so like the Gods who reside upon high Olympus, and Titans before them who were born of Gaia the Earth and Uranus lord of the Universe, we immortalize Poppa Squatter and Tendon Tina, casting their likeness into the constellations and closet of poo, and chronicle their odyssey to poodom in a 15,693 line poem (or "pooem" more like it, hehe) written in dactylic hexameter, the Douchiest Creature(s) From Ancient Greek Myth.
Runners up are as follows in no particular order:
Pecopolous and The Isle of Slutty Hott, cuz that post was already Greek sounding.
Nipplestopheles, because I wrote it.
Billy Dee Villhelm, just so I can stare at Champagne Katie one more time. Gr-r-r-rouf!

————–