Tuesday, December 6, 2011
Douchiest Hair: The Kennedy Headwound 'Bag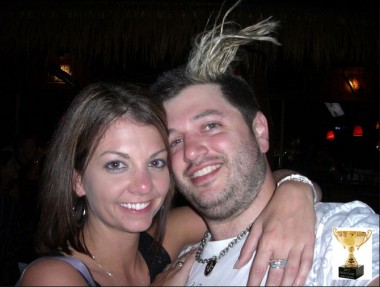 While there were many douchey-ass fauxs and hawks and stupidheads, hands down the douchiest of the year was from February, The Kennedy Headwound 'Bag.
Back… and to the left… back… and to the left….
What? Too soon?
Don't forget, voting is still open in the first bracket of the HCwDB of the Year, and tomorrow brings two more voting categories. So lets a'keep this Douchie Awards ceremony a'rollin.
And br a'rollin, I mean me, drinking box wine. And scratching myself.