Friday, December 2, 2011
Friday Thoughts and Links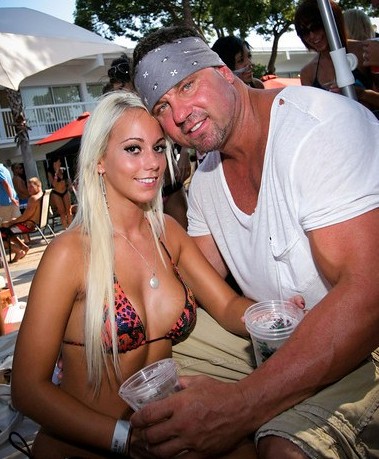 Mandana juicers make me ponderous and pondifacatorial on this Friday before the 2011 Douchies.
But Becoming Ubiquitous Clear Cup reassures.
Your humble narrator continues to fight the good fight in Hollywood, trying to sell new shows and dealing with the poo and the pee that form cultural dialectic in this wayward city of desert angels and arid, fecund peacockery.
So I munch on a saltine. And call it even.
Here's your links:
Save your time with free content for websites from Article Writing Services. (Resource Link)
Your HCwDB DVD Pick of the Week" I know you want to work for Mo Fuzz. And Mo Fuzz wants you to. But first, I'm going to need to you do something for me… on spec."
From England: Smells like Poo.
Speaking of tatts… Cracked presents: If tattoos told the truth.
Natalie Portman, Semitic pixie librarian hott and future ex-Mrs.DB1, is turning her baby boy into a 'bagling.
Who's getting hired at Rite-Aid these days? Read the fine print.
The internets. Where 19 year old girls go for attention. Boobs.
Speaking of hot chick philosophers: Believing in celestial orbs to reveal a divine truth is nonsense.
And speaking of hot chick spawn of famous hockey players, Wayne Gretzky's daughter is gettin' slapshotty. And yes, I had to link to the thieves over at The Chive for that one. I feel dirty.
Reader DanEBoy decides to read a Scooby Doo book to his kids, is shocked to discover Velma is displaying G.S.R.
Need holiday gifts for friends, family and loved ones on this holiday season? Buy it already, Bitch. It's on sale.
For boxing fans, HCwDB gets a nice shout-out in a column about what a douche boxer Antonio Margarito is.
Toxic manwhore Ann Coulter got "bleeped" when she called John McCain a "Douchebag" on MSNBC. Well isn't this a case of the pot calling the kettle a fascist manwhore.
But you are not here for toxic facist manwhorery. No matter your political persuasion, I offer you:
Inappropriate Outerwear for Fall Weather Pear
Only because I worry that Kelly might catch cough.