Tuesday, December 6, 2011
Greasiest Grease Stain: Mister Zebracrotch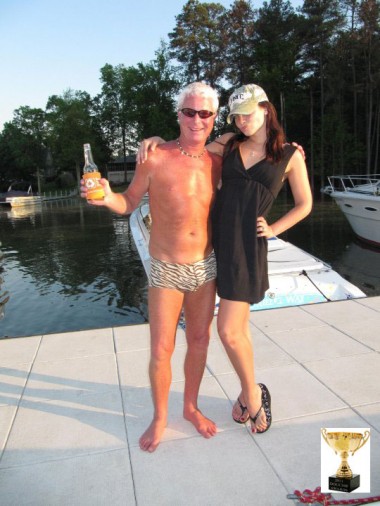 Musicfanatic hands out the award:
————–
Okay, well, this was a hard one to do…
The winner is…
Mister Zebracrotch! Yay… err.. uhh… he makes me want to gag.
Yeah, he's an oldbag too, but he's greasey… Remember the old Simpsons episode when Homer and Bart did a 'get-rich-quick' scheme, and stole grease from Groundskeeper Willie's grease sink for profit? If you remember, Willie had it for his retirement. Well, Zebracrotch's grease could probably be obtained, and the funds could pay off all of America's debt.
Yeah, not realistic, but hey… Dreams can come true.
Your runner up is 'Your dad wears ripped jeans' guy (not as greasy, but I mainly chose him because the cougars are hot… So we all win.
The second runner up is 'Signs of the Douchepocalypse #44'
They have lots of grease, but they are not special. They don't stand out like Zebracrotch.
So there you have it. Are your eyes burned yet?

——–