Thursday, December 8, 2011
HCwDB of the Year: Bracket #2
Your second round of semi-finalists:
HCwDB of the Year Finalist #1: The Most Interesting Douchebag in the World and Brittney
He may not always shave his body, but when he does, he prefers Crisco.
Our second Brittney Hott in this grouping (she spells it differently).
For sheer veinal excellence in douchevegasry and tasty if enhanced and Bleethy hottitude, TMIDITW and Britt made a huge impact when they first appeared on the site in August, and are solid contenders for the Yearly.
But can they make the HCwDB of the Year on the strength of a single pic?
It's been done before.
But rarely.
Still, three more semi-finalists to go.
HCwDB of the Year Finalist #2: Clifford The Big Red 'Bag and Bethany and Brittany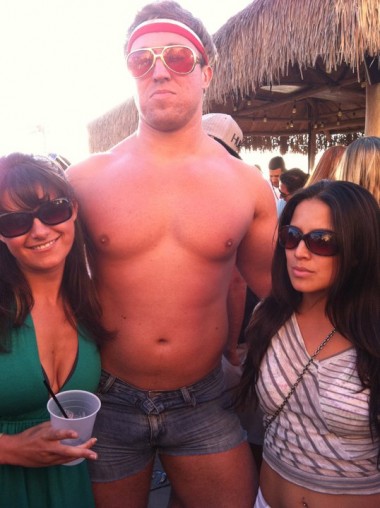 Some have argued Clifford is Paid-to-Doucheclown Clown.
This may be true.
But uber-tight jorts are toxic no matter what language you speak.
That, combined with lobster skin and douche face was enough to win a Monthly back in July.
The ladies are giggle hotts of the Long Island persuasion.
They should not be discounted.
Except after they've had a few Bud Light Limes.
Then they're quite discounted.
"Woooo!"
Moving on.
HCwDB of the Year Finalist #3: Peter Pumpin'Head and Mary Mammtastic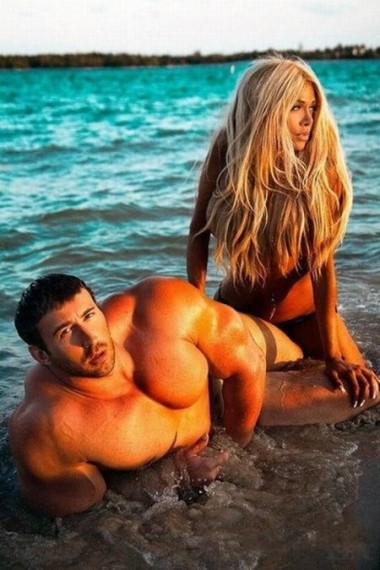 This inflated coupling of Pumpy-esque echo already grace the 2011 Douchies trophy (as per Medusa Oblongata).
But will that be enough to drag their hottie/douchey combo into the Finals?
The run was epic:
Pumpin'Head and Mary #2, Pumpin'Head and Mary #3.
Prior iterations of this uberdouche cartoonery began in 2010 as Veg Armstrong and UberArm and Pauline.
But do not let an earlier year appearance disqualify this.
Let the Pumpin'Head and Mamms stand on their own two trust fund enhanced feetsies.
For they are inflated and large.
HCwDB of the Year Finalist #4 (Wildcard): Carla and the Bros ™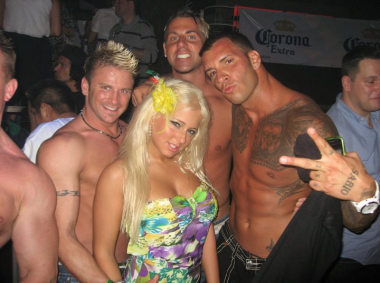 The bros made a number of appearances with Carla way back in January, rendering themselves a toxic swill of Candian shirtless uberstank.
The run included Carla and One Bro ™ on the Beach and a reader recognizing his proximity to uberdouche.
And lets not forget Sabio's ™ mocking response from his balcony in Mexico.
That's alotta douchery. And Carla is tasty gnaw.
But enough to make it to the Yearly?
Which of these four couplings most deserves to compete in the Yearly?
Vote, as always, in the comments thread.