Thursday, December 15, 2011
Herpiest Herpster: The Herpster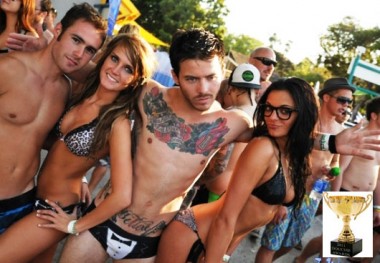 Named after our initial tagging of the subspawn of Hipsterbag and Douchester, The Herpster brings all the conflated signifiers into semiotic entanglement.
Not to mention the hottness of Librarian Laura.
So let this brand new Douchie Award category go to the innovator who started it all. And led to atrocities like:
Herpster Frank
Dirty Harry
Superherpster
Herpster Melvin
Herpster Steve
Herpster Henry and the Hand of the Collective Unconscious
A well deserved 2011 Douchie Award for tuxedo crotch, irono-glasses, and douchetatt. And let us all hang our heads in collective shame for this mutant hybrid spawnal development.