Monday, December 19, 2011
Hottest Hott of the Year #2: Bikini Clara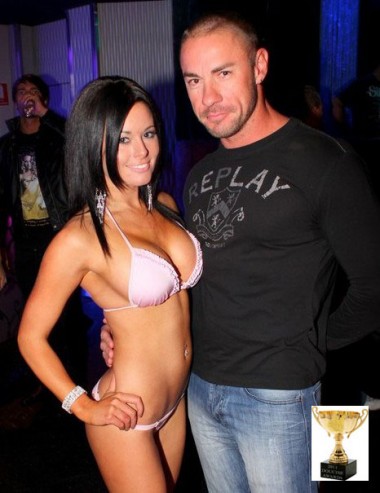 Just barely edging the taught thights of Oiled Up Sophie, Bikini Clara wins the coveted Hott of the Year for purity of smile and milky drinkable body. In fact I would posit if she'd kept her natural boobs, she'd have won in a buttslide. As it is, the "enhancements" actually detract from the overall hottness, and that's how you know you're dealing with a true hott winner.
As The Dude put it:
Bikini Clara, because she makes an otherwise potential nottadouche into a fishslap candidate just for being that close to her.
For hers is the face of an angel.
And the Groin Shave Reveal of a culture that traffics in amoral vice and spiritually destructive hedonistic degradation.
Happy Hannukah!