Thursday, December 29, 2011
Mr. Boatbagus Flexes Douchily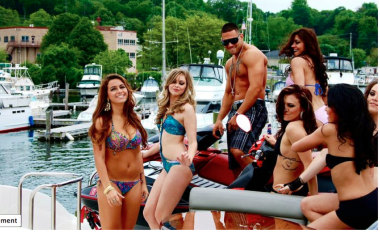 For Mr. Boatbagus, Jesus bling and douchepose bring out even more of the hottest 19 year olds from the greater Wisconsin area.
Proving yet again, that even heaping greased up shoescrapes can draw a flock of giggle hott if they own a boat and a cooler of Bud Light Lime.
Minxy Laura grooves with taut back arch, and the pelicans of my mind swoon like candlewax.