Thursday, December 29, 2011
Mr. Boatbagus Smells Like Bodyspray and Prunes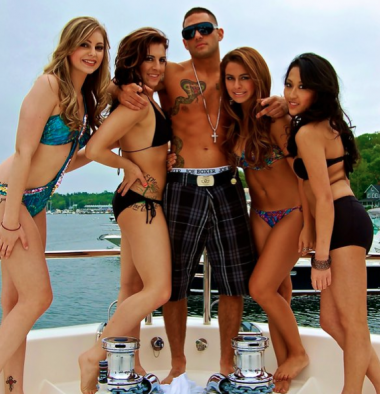 What is it with owning boats and turning into a Greasedouche? That we may never have an answer for.
Nor may we ever answer why unemployed tools living at home in their late 20s insult reality with a snake tattoo.
But we do have an answer for what Minxy Laura on the left will be doing in the perception filtered distorted reality of my future-life. It will involve calisthenics, a yoga mat, a quart of raspberry sorbet, a troupe of unemployed juggling Romanian fortune tellers, a Twister spin wheel, and a 1988 Volvo engine repair manual.