Monday, December 26, 2011
Peter Pumpin'head and Mary Mammageddon Still Can't Believe They Didn't Make the 2011 Douchie Finals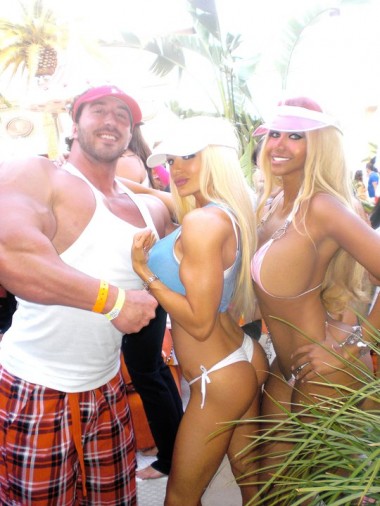 They're so upset, they brought Distorted Side Boob to Vegas to complain about it at the Hard Rock Pool Party Complaint Desk (a drunk guy named Vinny over by the potted eucalyptus tree).
But you know who was thrilled by their win at the 2011 Douchies?
Daytime Candid Champagne Katie. Followed by lots of squee and OMGs and then, like, a total manipedi that she deserved because, like, last week was ,like, too much and she's serious.