Tuesday, January 24, 2012
Buckles Jones and Miriam Von Bleeth Are a Vortex of Culture Suck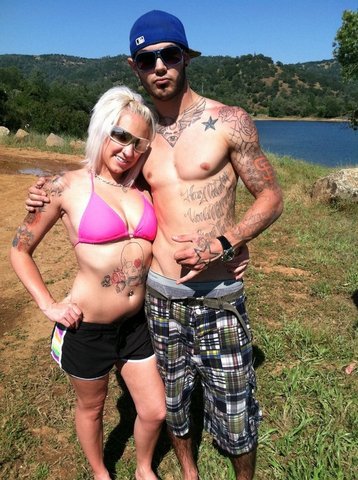 Okay okay, before the "I thought this site was called HOT CHICKS with douchebags?" comments start appearing, chillax.
This pic was too douchey not to mock. I mean fer chrissakes, if some corner of the internet doesn't mock this steaming collection of Jerry Springer Bowel Movement, then I don't know what.
If you need a slice of hott, enjoy some Champagne Katie Underwear POV. And then stop yer bitchin'.