Saturday, January 21, 2012
Comment of the Week: Charles Douchewin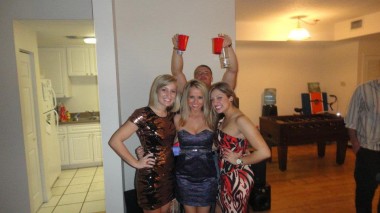 Charles Douchewin provides an exellent deconstruction of the process of librarian hott determination and wins the coveted Comment of the Week:
——-
Identfications based on singular variable traits can be erronious.
Identifications based on multiple concordant traits, that are consistent with a type, are more reliable.
For example: Alone, each of the Village People could easily be interpreted as a policeman, biker, indian, construction worker, army recruit or cowboy.
However, when they all sing and dance together on stage, I tend not to be confused about their true profession.
Also, appearances can be unreliable indices of character – except, of course, for the Gynochin.
In the case DB1 proposes here, one need only talk to the douche/bleeth in question to see if their responses are consistent with their appearance.
————-