Saturday, January 14, 2012
Comment of the Week: Dude McCrudeshoes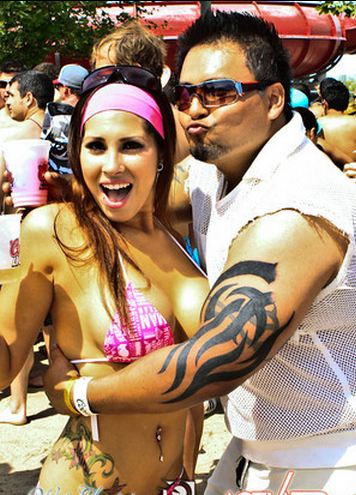 Recent Hall of Mock enshrinee Dude McCrudeshoes wins the Comment of the Week with the following poetic Gothic zombie narrative responding to Atlanta Herpstery:
——
As moonlight creeps through the few scattered scratches in the blacked-out windows, McCrude paces the floor of his Black Cathedral. Ethereal wisps of grey smoke waft up from the reagents scattered across an alchemical table, never quite dispersing. A pentagram is carved deeply into the black wood. Amidst the items set upon the table, eyes float sightlessly in yellowing viscous liquids, course black hairs smolder in a shallow stone bowl, while other malign substances give of the portentous rancor of corruption.
Opposite the table, a curiously large leather-bound tome sits open on a podium of rough-hewn oak. The leather is haphazardly stitched and still smells sourly of the animal, if it was indeed an animal, from which it was taken. A few hairs remain in the leather as well, and if you were brave enough to look closely, you might find the merest hint of a tattoo. The pages of the open book are indecipherable. Odd diagrams are composed of interlocking circles and arcs, with a tight looping script marching along each circumference, inside and out, like ants on a hill. In the margins another hand, though still unintelligible, has made notes in dark brownish-red ink.
Between the podium and the table is a box. A coffin. It is so old the pine slats that it was once made from have caved in upon themselves. Between the decaying slats you can glimpse white bones and scraps of blue fabric.
McCrude stops his pacing and begins to speak directly to the coffin on the floor. "Sherman," he whispers, "I have a task for you. They have rebuilt Atlanta…"
——-