Tuesday, January 17, 2012
Draft Street Joins Up With HCwDB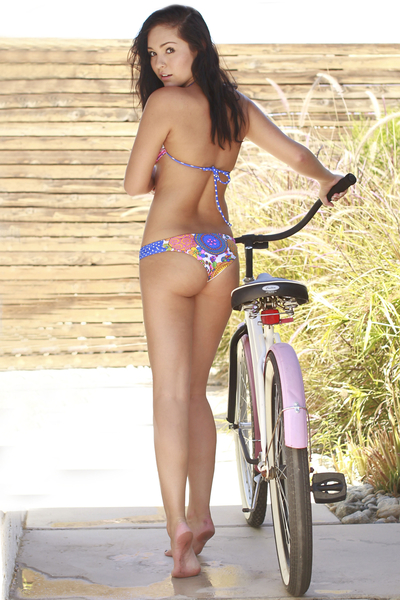 We interrupt your regularly scheduled douche mocking to ask the following:
Fan of HCwDB?
Fan of sports?
Then lets hump those two loves together into one glorious pear-worthy package of orgiastic boobie hottie suckle thigh (thus the Pear pic).
Yes HCwDB and your humble narrator have gotten a sponsor for 2012. And this post is in support of that sponsor: Draft Street.
I don't often take on partnerships on the site, but these guys are legit, they love supporting weird blogs like mine, and are long time readers of HCwDB. Draft Street also sponsors Bar Stool Sports, home of many ladies that have graced these pixels. They're psyched for the HCwDB community to check them out and give them a shot.
That's where you come in. Oi! Don't scroll down. Pay attention.
So what is Draft Street? It's totally free to play (all you need is an email account). You draft a team. You can even win $$$ if you know your sports. Or, more likely, just get lucky.
Got that? Free to play. Not only that, but by checking 'em out and giving it a spin, you support HCwDB as well, and keep this here site going in 2012. So there's that, too.
Oi! Don't ignore this post. Yeah you. Check 'em out.
Then, as a bonus, email me that you signed up, and I'll send you back not one but TWO copies of 2011 Best Golden Globes winner Tiny Dancer Maria in luscious, previously unseen, hard-R rated Ass Pear poses.
I'm serious. They's awesome. That's free, private, A-quality Pear just for giving Draft Street a shot.
Is it pathetic that I'm pimping out Ass Pear Pics to get you to sign up for Draft Street? Perhaps. But I stand by these guys, and have already played the game and know it's fun.
Bring it. Prove the HCwDB community can show up and represent.
EDIT: I should mention that Draftstreet's special HCwDB contest is giving away $200! For free! So I'd play if I were you.