Friday, January 6, 2012
Friday Haiku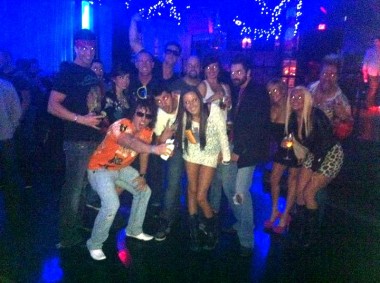 Hey guys! It's Rave Night
In the basement over at
They Live! Musical
National Tour Company
Where's Roddy Piper?
— SonnyChibaChoad
Rubber Johnny has
Cult following. These are the
Children Of The Porn
— The Reverend Chad Kroeger
Post Apocalypse
No more credit card bill, bro!
The Walking Deadbeats
— Mr. Scrotato Head
All eyes are ablaze
Why are the chicks bent over?
Burning pickle-slits.
— hermit
Undead shoplifters
Celebrate victory at
Salvation army
— Dude McCrudeshoes
They all looked into
The Ark Of The Covenant
when Indy said "don't"
— Medusa Oblongata
All your hair products
They are belonging to us
Douche and bleeth zombies
— Hong Kong Douchey
Too much irony
here to make sense. Douche zombies
have no need for brains.
— Dr. Bunsen HoneyDouche