Friday, January 20, 2012
Friday Haiku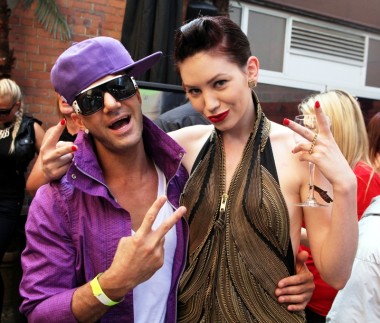 "So interesting…
What's in his mind", she thinks. Hey!
Let's crack it open!
Violet No Regard
Grabs Liv Tyler. Willy
Wonka calles Grape Ape.
— The Reverend Chad Kroeger
Jeffy is happy
Tomorrow the games begin
Special Olympics
— Wedgie
Purple Hayes sings out,
"'Scuse me while I kiss this guy!"
Tranny says, "Zip it."
— hermit
Jerzey Jackoffsky
wears Tinky Winky's colors;
Jerry Falwell seethes.
— Wheezer
Novelty Douche Store
Nose and hat come with glasses
Bring your own assclown
— Vin Douchal
"classy" Bleeth parties
with retard little brother
mom made her bring him
— Douche Springsteen
The tragic hat tilt
Is worse than purple jacket
And the tranny's shirt
— Doucheywallnuts
She only wears rope
Since the gyroscope was put
In her monkey box hole
— Nepos