Friday, January 6, 2012
Friday Thoughts and Links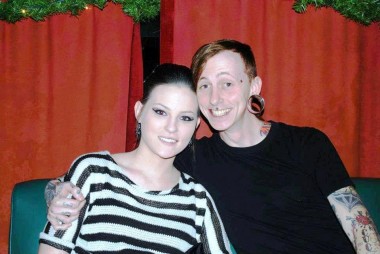 Feeling relaxed in the New Year?
Just remember. White Trash Uberwipes are dating your ex-girlfriend.
With giant f-ing lobes. Seriously. WTF with the lobes?
On to the rest.
Nice to see the site fire back up in the New Year, and props to all bringing continuing A-Game to the threads. The mock must continue. Oh yes. It must continue.
Your humble narrator is still hard at work peddling his wares in the dark streets of Hollywood. The whoreness is overwhelming.
But there are always In-n-Out burgers to guide the way. Those are some good burgers, Dude.
Here's your links:
Your HCwDB DVD Pick of the Week: "No. I want that feeling. The feeling that comes over a man when he gets exactly what he desires. I need that feeling!"
File under "those crazy kids": Vodka Tampons. For when drinking orally is just so 2011.
Raiders of the Lost Ark: Geekgasm Edition
The future ex-Mrs.DB1 continues to grow into pure Semitic Librarian Suckle Woo.
The coolest dogs know how to groove to acoustic guitar.
If I were you, I definitely would not click on a link that's called Greek Banana Horse Crotch.
The Jersey Shore continues epic cash-generating douchebag merchandising. The DB1 is not paid residuals.
Ladies, if you ever want to make your man happy, dress as Judy Jetson. Judy Jetson was hot. But Jane was milfy.
But you are not only here for milfy Jane Jetson. You are also here for pear:
Pear that sends soldiers into war on the dreams of a whiff of hiney wipe.