Friday, January 27, 2012
Friday Thoughts and Links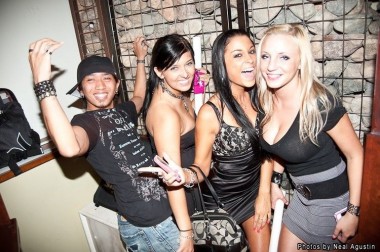 Wrist Stud Collars.
Keeping wrists protected in case a medieval battle breaks out at high school keggers since 2008.
But Ananda's large proboscuous boobtasteries perk onward until dawn.
And the lion sleeps with the lamb, knowing full well future babies will be adequately suckled.
Here's your mostly 1980s nostalgia hued links:
Your HCwDB Book Pick of the Week: "I did a lot of drugs because I wanted to do a lot, I wanted to push all the way to the very very end, and see if I could die." – Martin Scorsese. "Popcorn pictures have always ruled. Why do people go see them? Why is the public so stupid? That's not my fault." — George Lucas
Thanks again to Draft Street for the Freeroll fantasy game they threw for us last week. If you're diggin' the site as a sponsor, or won some of that sweet sweet cash with your mad skills, drop me a line. We might try to do another one when baseball season starts.
George Clooney looks amazingly young in his latest film, props to the entire team at ILM. (starts :50 in)
Five Horrible Life Lessons Learned From Teen Movies. So true. But nothing about how Aryans were more popular than you in high school?
Football player Terrell Suggs brings some HCwDB mock to the game.
Just think what America would be like today if they'd kept the original ending of First Blood. Rambo can still eat things that make a billy goat puke.
Anatomy of an urban thug. Answers a lot of questions.
Fratty douchebag asswipe runs for the Senate. Stay classy, Fratbrosephus.
Best Video of the 1980s. Celebrate its genius.
But you are not here to watch the DB1 continue to relive his lost 80s youth in Rosebudian fashion. You are here for Pear:
The sofa chair may be inexpensive and tacky, but the Pear is pure and suckle chomp.