Monday, January 30, 2012
HCwDB of the Month
What a horrible month for douchelips. Three of our four douche finalists are ducking it up. But at least there's boobies.
Here's your contenders:
HCwDB of the Month Finalist #1: Andy Swirlwind and Freida Garcia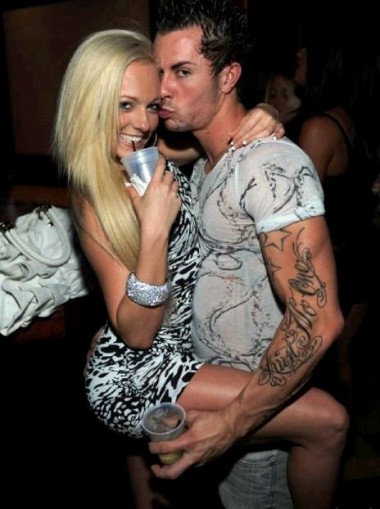 Our first HCwDB pairing of 2012, this rank and festering piddle paddle makes genital warts seem like anal warts.
I have no idea what that means, and yet somehow it is so apropos.
Apropos of what?
Apropos of nothing.
Hey, are apricots apropos of anything?
Okay, I'm getting giddy. Must be Freida's tasty secretarial skills.
And by secretarial skills, I mean rump curve.
Seriously, has any pic in the history of HCwDB done more with less pear reveal than than hiney slope?
HCwDB of the Month Finalist #2: Grover McPocalypse and Sarah Lawrence Sarah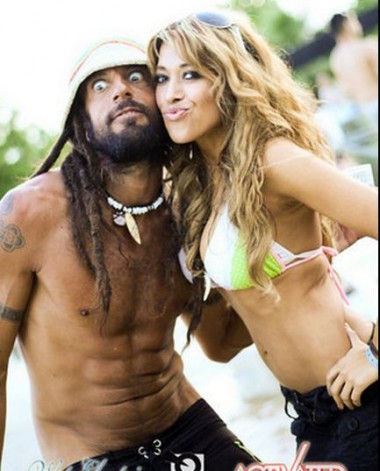 Between this hippie herspter tomfoolery, and Grover's second pic choke-throttling Heather, this is a douche well worth mocking.
Not to mention we haven't had many of the late 1990s ultimate frisbee playing "Presidents of the United States of America" playing wankfests like Grover here.
No, I don't love Wilco. Stop asking.
But can Sarah hold up her side of the HCwDB equation?
Is the hott side hott enough to win the Monthly?
HCwDB of the Month Finalist #3: Tony the Curdle and Butt Pooch Adriana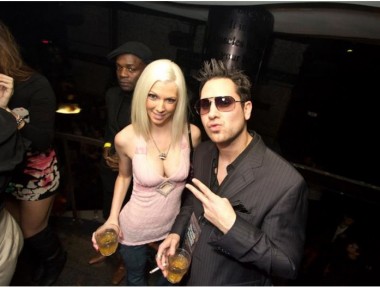 Adriana is all that is accented in Lisbon.
She makes tea kettles toot and Persian tree frogs pee on a eucalyptus leaf.
For that, I thank her for her time, and whimper softly back at the bar.
Tony the Curdle is classic pre-Jersey-Shore purity of douchewank. The kind we used to mock around here way back in 2009. When they weren't yet "ironic" and playful, and still took their "game" seriously.
For that, we must give him proper societal scorn.
This is a potent and sneaky douchal/hottie combo.
But there's one more to go:
HCwDB of the Month Finalist #4: Blender Barry and Boobster Connie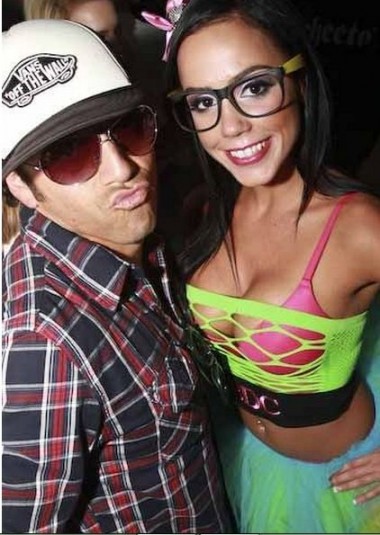 Perhaps a bit "Dress-up HCwDB", but for sheer boobal reveal and chaotic stripper/librarian confusion for Connie, this is a prime mockfest.
Blender Barry likes to Shakeweight in his off hours.
He's thinking of upgrading from eHarmony to Christian Mingle. For the lips aren't getting him very far in life. But that's no excuse.
So we mock.
Now it's up to you.
Which of these four couplings is enough to win the first Monthly of 2012?
If ya don't vote, then there ain't mo point in voting. So bring it, while I enjoy some tasty Frosted Flakes.
Vote, as always, in the comments thread.