Monday, January 23, 2012
HCwDB of the Week: Blender Barry and Boobster Connie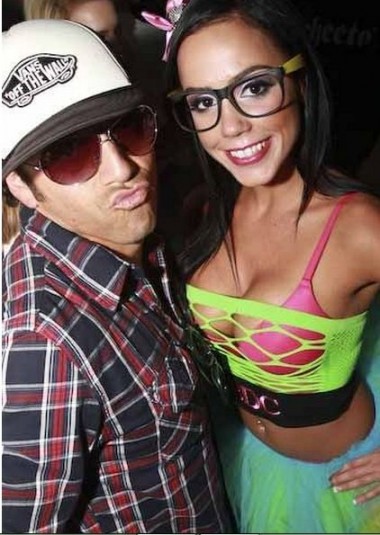 Last week saw a lotta crud.
There was EuroTimmy gets Lucky. There was the most garish Jesus Bling since Judas Iscariot threw out that bloody rag. There was squirrel vomit, choads at underwear parties and choads at underwear parties. And there was CokeBag.
We even had Champagne Katie gnaw.
But it was last week's Blender of Societal Turd that offered the greatest dialectic. Those douchelips alone are enough to warrant significant societal mock. Toss in Boobster Connie's confusing mix of librarian herpster stripper boobage, and the image was toxic enough to win/lose the HCwDB of the Week.
Oh, and congrats to the winner of the HCwDB Draft Street game, jrock6, followed by Notorious, dry99, bgriff32, and chitownhustler. Your humble narrator came in 10th.
Lots of great pics sent in to me over the weekend, so HCwDB is well stocked for a quality week of mock. But for now, your humble narrator gnaws an under-microwaved Pop Tart.